Read Time:
4 Minute, 51 Second
The food industry is a complex and constantly evolving sector that plays a vital role in meeting the needs of a growing global population. From the production and processing of raw materials to the distribution and consumption of finished products, the food industry touches every aspect of our lives.  
As such, it is subject to a wide range of forces and influences, including technological developments, consumer trends, and regulatory frameworks. These factors are shaping the way we produce, consume, and think about food, and they have the potential to revolutionize the way we feed the world.
In recent years, we have seen several exciting, innovative ideas emerge that are changing the shape of the food industry. These ideas range from new food and energy solutions that are more sustainable and environmentally friendly to plant-based protein alternatives that offer a more ethical way of meeting our nutritional needs.
In this article, we'll take a closer look at these and other ideas that are changing the shape of the food industry. We'll explore how these developments are transforming the way we produce and consume food, and we'll consider the potential implications for the future of the food industry.
Innovative Food and Energy Solutions
The growing demand for sustainable and environmentally-friendly food production methods has led to the emergence of innovative food and energy solutions. One such solution is vertical farming, which involves growing crops in vertically stacked layers using artificial lighting and controlled environments.
This method allows fresh produce production in urban areas using minimal space and resources, reducing the need for transportation and the carbon footprint of traditional agriculture. Another promising solution is algae-based biofuels, which offer a renewable alternative to fossil fuels.
Algae are a highly efficient source of biofuel, as they can produce up to 30 times more energy per acre than traditional biofuel crops like corn or soybeans. Algae-based biofuels also have a lower carbon footprint than fossil fuels, as the algae absorb carbon dioxide from the atmosphere during the growing process.
Plant-Based Protein
The increasing concern about the environmental impact of animal agriculture has led to the rise of plant-based protein sources as a more sustainable and ethical alternative. These protein sources, which include beans, lentils, and nuts, can be grown using fewer resources and with a smaller carbon footprint than animal-based proteins.  
In addition, plant-based proteins are often rich in fiber and other nutrients, making them a healthy and nutritious choice. The demand for plant-based protein has led to the development of new plant-based meat alternatives, such as Impossible Foods and Beyond Meat, which have become increasingly popular in recent years.
Personalized Nutrition
Genetic testing and data analysis advances allow companies to offer personalized nutrition plans based on an individual's unique genetic makeup. These plans consider food sensitivities, nutrient needs, and health goals and can help people make healthier food choices tailored to their specific needs.
Personalized nutrition plans can be developed using genetic tests, which analyze an individual's DNA to identify genetic variations that may affect their metabolism and nutritional needs. This information is then combined with data on an individual's lifestyle, health history, and dietary habits to create a customized nutrition plan.  
Food Waste Reduction
Food waste is a significant problem, with approximately one-third of all food produced going to waste. This hurts the environment, as food waste decomposes in landfills and produces methane, a potent greenhouse gas. It also represents a significant waste of resources used in food production, such as water, land, and energy.
To address this issue, new technologies and initiatives are being developed to reduce food waste and better use surplus food. One such initiative is using apps to connect surplus food with needy people.
These apps allow restaurants, supermarkets, and other food-related businesses to donate surplus food to food banks and charities rather than throwing it away.
Alternative Food Delivery Methods
The rise of online grocery shopping and meal delivery services has changed how we think about food delivery. In the past, food was typically purchased at a physical store or restaurant, consumed on the premises, or taken home to be eaten.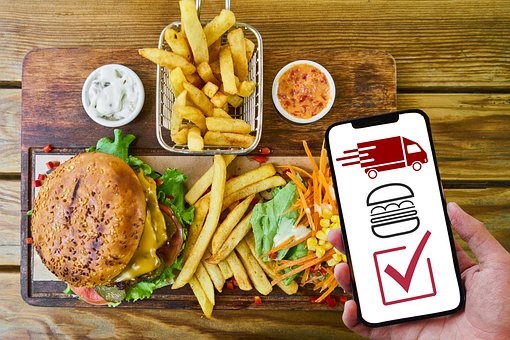 However, the increasing use of technology has made it possible for people to purchase and have food delivered to them from various sources, such as grocery stores, restaurants, and meal delivery services. In 2023, we may see even more innovative delivery methods being used to bring food to consumers.  
One possibility is the use of drones for food delivery. Drones are already being used for a variety of purposes, including package delivery, and they have the potential to revolutionize the way we deliver food. They can quickly and efficiently cover long distances, navigate obstacles, and deliver packages to hard-to-reach areas.
Conclusion
The food industry is constantly evolving, and the emergence of new ideas and technologies is playing a major role in shaping its future. From innovative food and energy solutions to personalized nutrition and alternative food delivery methods, these developments have the potential to transform the way we produce and consume food. They also offer exciting opportunities for companies and entrepreneurs to create new products and services that meet consumers' changing needs and preferences.
As the industry continues to evolve, it will be interesting to see what other innovative ideas emerge and how they shape the future of the food industry. The food industry of the future will be driven by sustainability, technology, and consumer demand, and it will be shaped by the ongoing efforts to address some of the most pressing challenges facing the world today, such as population growth, climate change, and food security.