Read Time:
4 Minute, 38 Second
One of the key advantages of launching an app like Gojek Clone is that it helps you to make a bag full of profits. This on-demand application has more than 101 on-demand services in its assortment like food delivery, taxi ride booking, service bidding, and so much more. Thus, with a single app launch, you can offer customers an entire paradise, while you can enjoy the profits earned from each service booking.
Are you ready to learn how to make money with Gojek Clone? If yes, you will love you read what's next!
Earn a Ton with the Gojek Clone App 
With a single app launch, you can become the next self-made successful billionaire in your region in the shortest time. How? Well, this amazing application offers you more than just standard income.
It has two profit-centric business models using which you can earn a handful.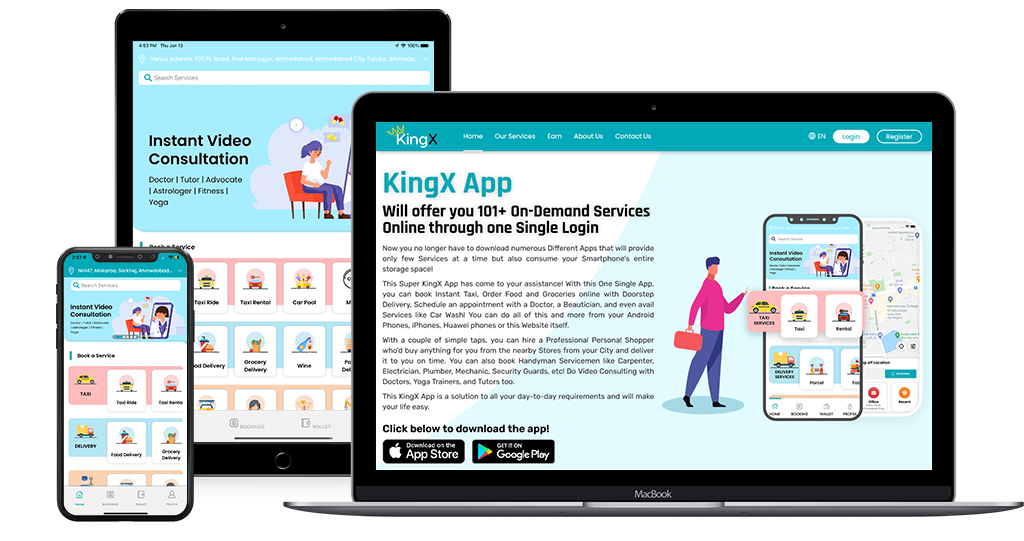 Business models of an app like Gojek Clone –
Commission-based
The commission-based business model enables entrepreneurs to make money on every single service booked by customers on their platform.
For example, a customer orders food online, and on this order, the app owner earns a commission. Similarly for other services like taxi rides, parcel delivery, etc., the commission is applied as well.
And, do you know what's the best part? You as the app owner need to fix the commission rate for every service.
Membership subscription plans
The Subscription plans, on the other hand, are ones that providers purchase to avoid paying commissions on every single service.
The subscription plans available on an app like Gojek Clone are exclusively curated by the app owner. They have different time validity, and features, and also the price varies depending on the plan. 
It is here that the provider is free from paying commissions.
Making extra money with Gojek Clone
Along with earning profits, this app also allows you to make extra cash in the form of commission or pay-per-click schemes.
Here's a detailed explanation you were looking for –
Commission on surge pricing
As the app owner, you earn more on every booking during the surge price time frame.
Surge price means when the service rates are higher than usual because of bad weather, high demands, etc.
Say, you earned $4 as commission on a $40 ride when the commission rate is 10%. Now, because of the surged price, you will earn $5 as commission when the hiked piece is $50.
Commission on cancellation charges
With an app like Gojek Clone, you can also earn commissions on cancellation fees. For example, the cancellation fee charged to customers is $35.
Now, with a 10% commission rate, the commission that you earn on this charge is $3.5. While the remaining money is credited directly to the provider's account!
Third-party Facebook/Google Ad Integration
Here, you as the app owner make money from third-party ads.
For every click on the ad from your platform, you will receive a certain predefined amount. For example, if the per-click rate is $0.50, and the clicks from your app are 1000/day, then you will receive $500 every day!
Test the App Before You Buy
Now that you know how much can you earn by launching a single app, it is high time you think about investing in this incredible multi-service solution!
But the first and foremost important thing to do is – to test the app. Testing the app before purchasing it will help you understand if you are investing in the right business solution or not!
Thus, once you connect with the app development experts, ask them to give you access to their demo app. A demo app is basically a dummy of an app like Gojek Clone, designed to give you an idea about how the app will work, how it will look, what will it include, etc. 
One cannot emphasize enough how important it is to test the demo application! Now, once you try the demo, you will be able to find out answers to these questions –
Where to integrate the brand name & logo?
Which color theme will suit the best?
Which services do you want to enhance your customer experience?
Which feature to add to the application?
What customizations to make?
Simply put, once you test the Gojek Clone demo app, you will be able to get clarity about whether to purchase the app or not.
Remember, if you purchase an app like Gojek Clone from experts, they will automatically send you the demo app links along with other information about the app. That is, with the demo app, they will give you detailed material using which you can learn about this app and take a better purchase decision!
In Conclusion:
Isn't this app like Gojek Clone the best?
Well, when it comes to money-making, the on-demand multi-service application helps you make a ton of profits without a pinch of effort.
So, why not leverage this opportunity and kick-start an on-demand business in just one to two weeks?
That's all the time experts need to white-label your application, submit them on the app stores and servers, and launch them.
Start building your own money-making machine right now.