Read Time:
3 Minute, 53 Second
Looking for cheap hotels in Freycinet to save money yet enjoy your stay? If you do not want to overpay for hotels in Freycinet national park, you have come to the right place. We will share a list of affordable Freycinet hotels to make memory staying and enjoy savings on hotels in Freycinet. If you are also looking for complimentary amenities in these budget-friendly hotels, including free coffee and Internet then read more.
Find the best cost and value for your money, whether traveling for business or leisure, without sacrificing comfort and quality. Freycinet provides an excellent combination of inexpensive and convenient lodgings for business and leisure travelers.
Get incredible hotel offers in Freycinet for savings.
 1.     Iluka Holiday Centre
When you want to stay near the beach, choose to stay at Iluka Holiday Centre in Coles Bay. It will take only a 3-minute walk from Coles Bay Conservation Area. You can reach Muirs Beach in 5 minutes by foot from this hotel near Freycinet National Park. It is in walking distance as the holiday park is 0.7 mi (1.1 km) from Coles Bay and 0.7 mi (1.2 km) from Richardson Beach. You will enjoy stunning views from the terrace and gardens.
 Hotel Amenities and Features
Complimentary wireless Internet access
Picnic area and barbecue grills to spend leisure time
Free self-parking
Best food at The Iluka Tavern
Offer favorite drinks at the bar/lounge.
 2.      Edge of the Bay Resort
Check this Edge of the Bay Resort located in Coles Bay. You will witness unforgettable views of the Ocean from this resort. It will take a 1-minute to reach Coles Bay Conservation Area and 8 minutes to Nine Mile Beach. Muirs Beach is 2.4 mi (3.8 km) away, and Sandpiper Beach is 2.6 mi (4.2 km) from this incredible Bay hotel near Freycinet National Park.
Hotel Amenities and Features
Complimentary wireless Internet access
Television in a common area.
Complimentary newspapers in the lobby
Dry cleaning/laundry services
Staff is well familiarised with multiple languages
Spacious conference area
Self-parking available
Get the best meal at Lure Wine Bar & Restaurant
Drink your favorite cocktails at the bar/lounge.
Continental breakfasts available
 3.      SWANSEA MOTOR INN
Swansea Motor Inn is situated in Swansea near a golf course. You only need to take a few steps to Kates's Berry Farm and Waterloo Point. The Glam organ War Memorial is 0.2 mi (0.3 km) away, as is the East Coast Heritage Museum from Swansea Motor Inn. You can choose any best room you like from 31 guestrooms. A beautiful garden adds beauty to this beach resort.
Popular Hotel Amenities and Features
Free wireless Internet access (Wi-Fi)
A picnic area.
The staff stays for limited hours at the front desk.
Self-parking onsite.
Microwaves at home
Available coffee/tea makers, irons/ironing boards, and housekeeping
 4.      FREYCINET WATERS
Just a few feet from Kate's Berry Farm and Kelvedon Beach, Freycinet Waters in Swansea puts you in the heart of the city's historic area. The Glam organ War Memorial and Jubilee Beach are within 0.1 miles (0.1 kilometers) of this hotel Freycinet National Park. You will get five individually decorated guestrooms to choose from. Each room have private balconies and patios, such as refrigerators, 26-inch LCD televisions, and DVD players. Private bathrooms have available toiletries and hair dryers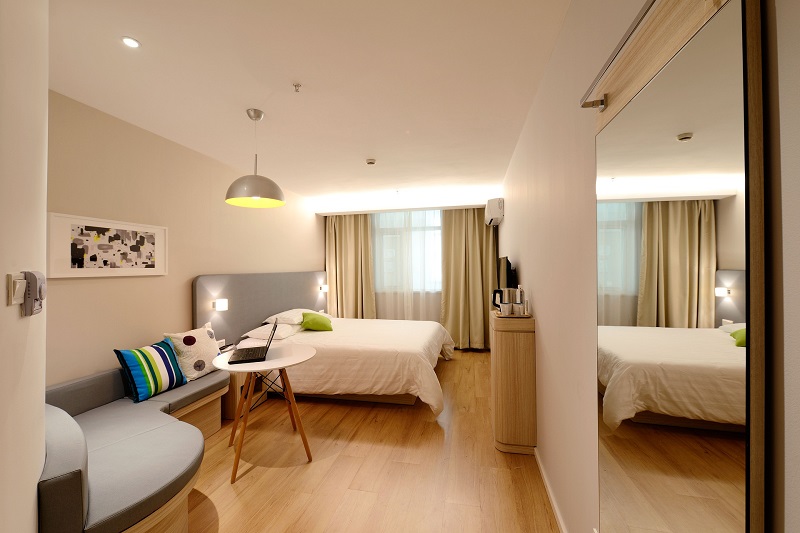 Hotel Amenities and Features
Smoking-free area
Comfortable bed
Complimentary breakfast
Activities to do Boat tours, hiking/biking trails, and Kayaking.
Self-parking facility
English breakfast is served regularly
24/7 Internet access for free.
 5.     SWANSEA BEACH CHALETS
Beautiful sea views are easy to enjoy from Swansea Beach Chalets in Swansea. You only have to take a few steps to reach Kates's Berry Farm and Waterloo Point. In addition, it is only a kilometer or so from the hotel to Bark Mill Museum, Jubilee Beach, and other nearby attractions. Decorative rooms provide kitchenettes with refrigerators and stovetops. Spend calm and peaceful time on the private balconies of the room. This beachfront hotel offers conveniences, including microwaves, flat-screen TVs, wireless Internet access, separate sitting spaces, and cleaning.
 Hotel Amenities and Features
Relax on the private beach.
Outdoor pool to enjoy a peaceful time.
Tour/ticket assistance
A picnic area
Luggage storage
Laundry facilities
Free self-parking
Summing Up!
These affordable hotels offer the best views and a pleasant vacation. Freycinet National Park is a popular tourist destination for those seeking a relaxing and comfortable vacation. With your loved ones and friends, arrange a romantic getaway that includes stays at the top hotels in Freycinet National Park.